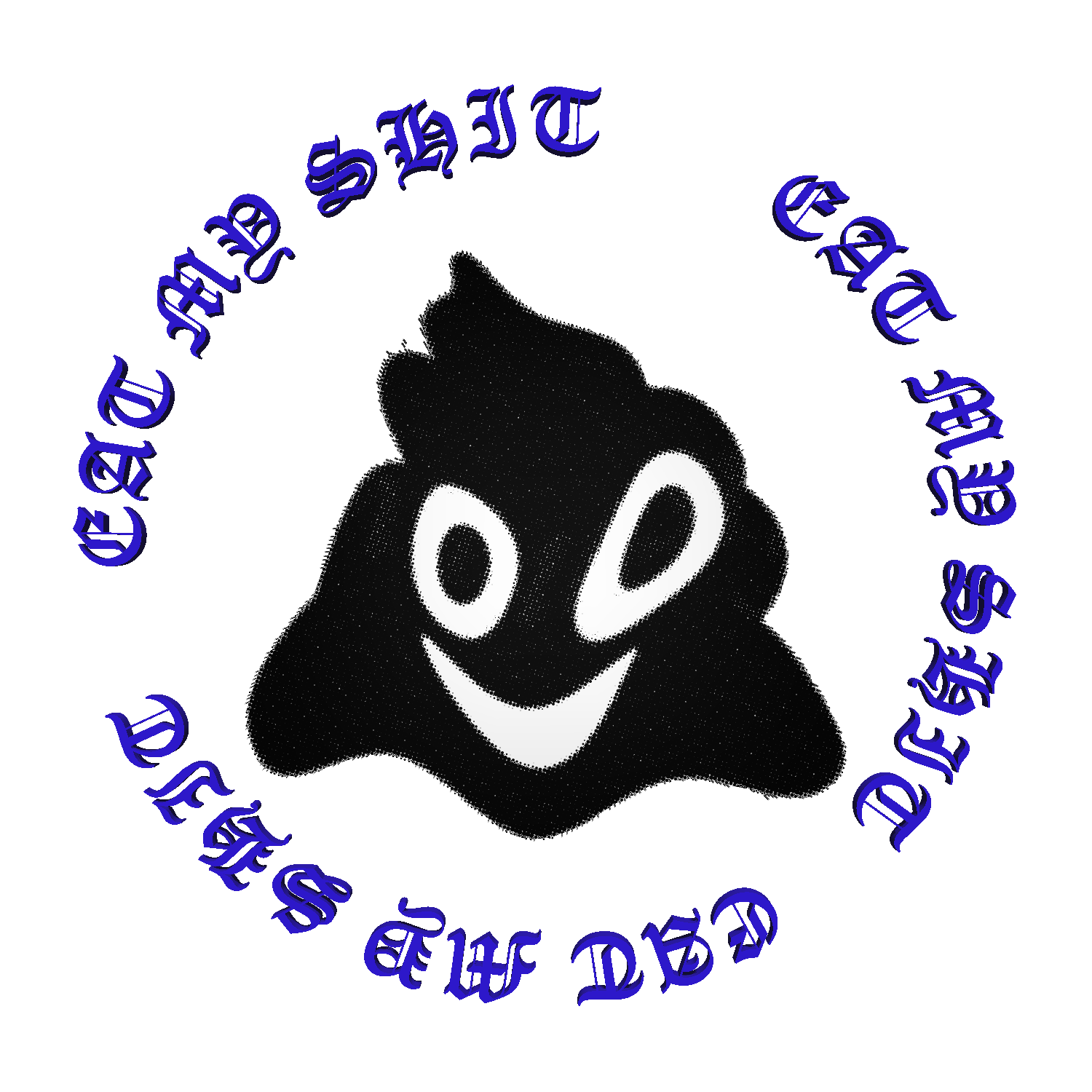 est. 2019
About
Eat My Shit Records is my passion project. It was started in 2019 so that I could put out my own stuff after a series of mishaps and a few rejection letters from other labels.
All releases are very small run and powered by friendship. There is nothing fancy about this label, just trying to create a space to put out very weird shit that most people won't care about.
If you make super weird shit and have been rejected a million times, drop me a line. I can't promise I will get back to you. Nor can I promise that I will be able to put out your music, but heck, it can't hurt. And maybe a friendship will blossom! WHO KNOWS! Email howdy@eatmyshitrecords.info

Coming soon...
Upcoming releases coming soon from Shane McDonnell, Personality Test, Elwand and MORE!!! Keep checking back for more information....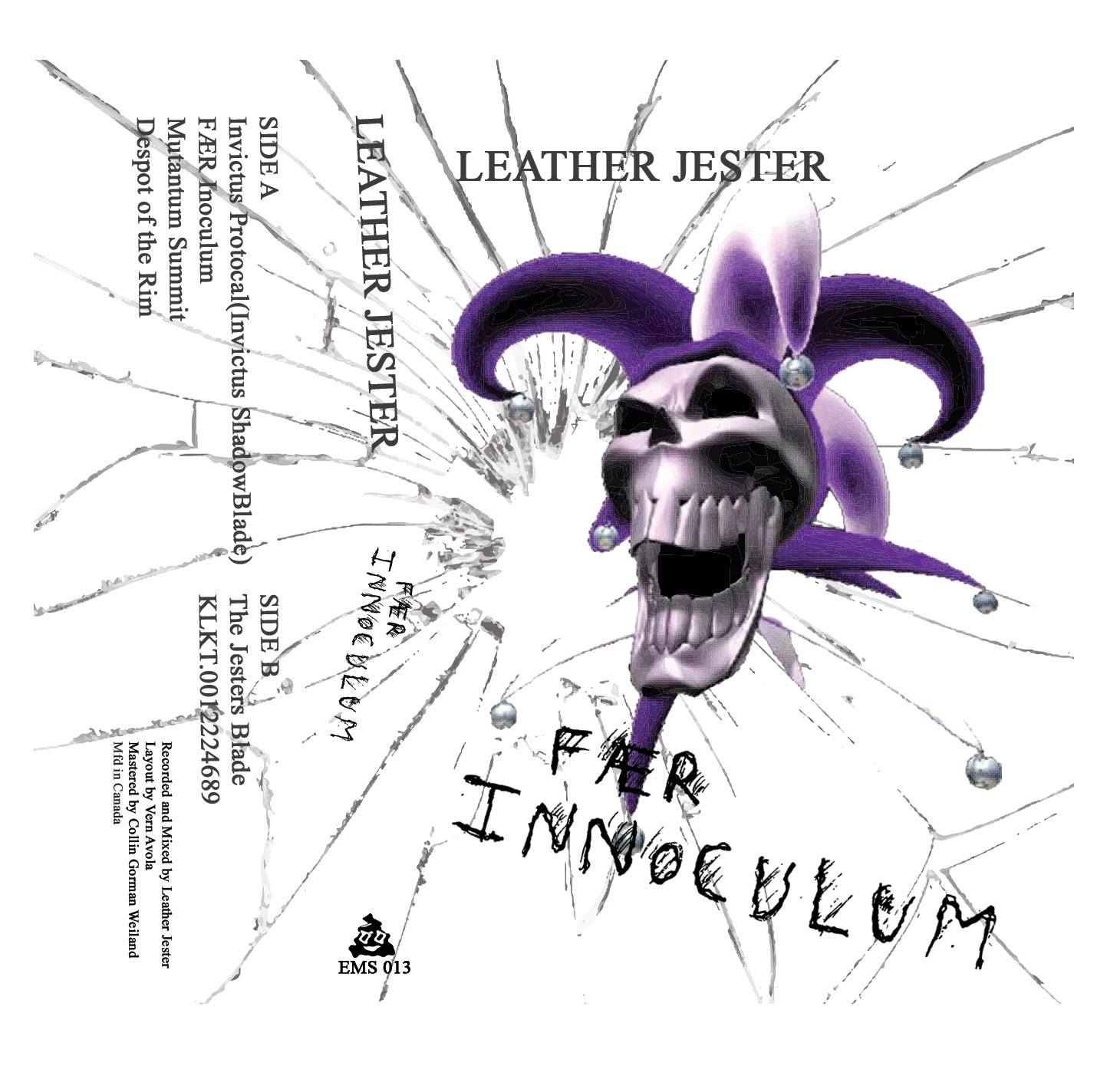 Avola + Lords & Lady Kevin - SPLIT
EMS-012
Limited Edition of 30 8" Lathe/Digital
Lords and Lady Kevin is a group of truly magical humans: Kevin Rutmanis (Cows, Melvins, Hepa Titus), David Livingstone (Godbullies) and Gina Skwoz (aka Mow Skwoz). This split is available digitally as well as in the form of an incredibly limited 8" clear, square shaped lathe cut. The 8" lathe is a limited edition of 30 and is clear and square cut. Cover designed by Vern Avola in collaboration with Gina Skwoz and David Livingstone. Hand printed by Grilka Press.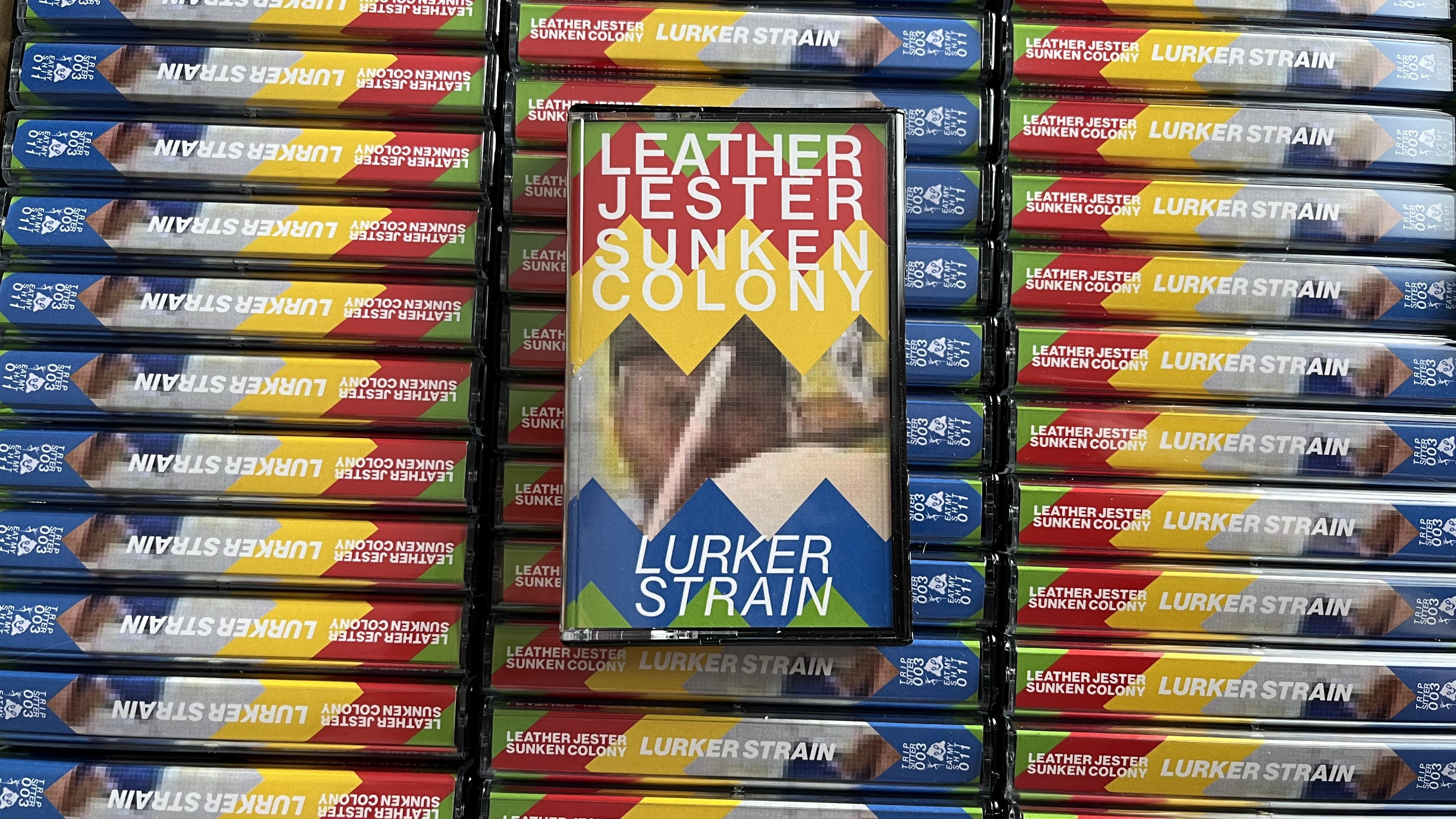 8" LATHE (limited edition of 30)/Digital
HOLY FUCK! YEAH! Avola + Hammerhead are releasing a split 8" lathe for your displeasure. The lathe is square and clear. Plays at 33rpm. The cover is hand silk screened by yours truly.
Coming out October 14th, 2022. Stay tuned for more info...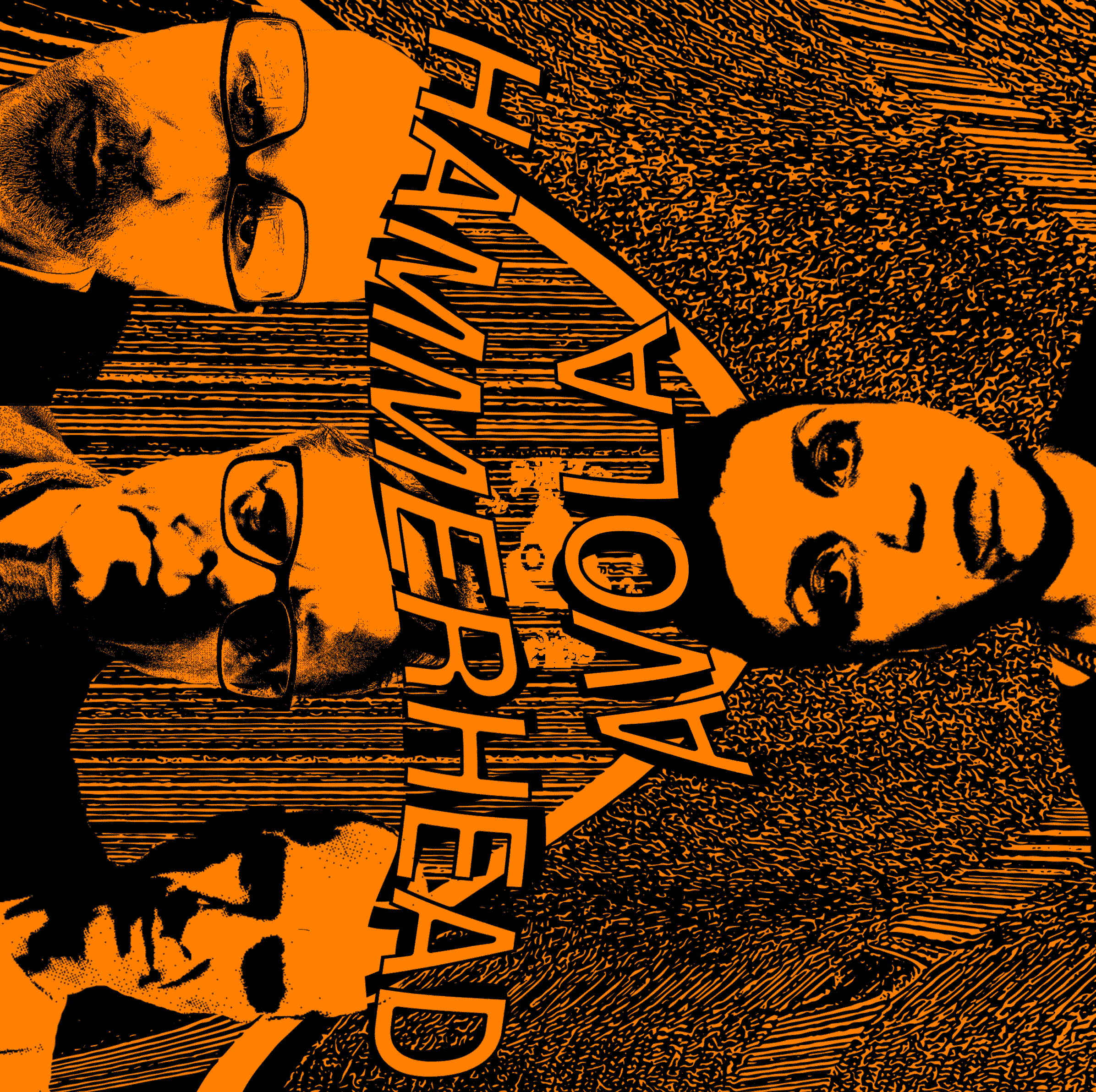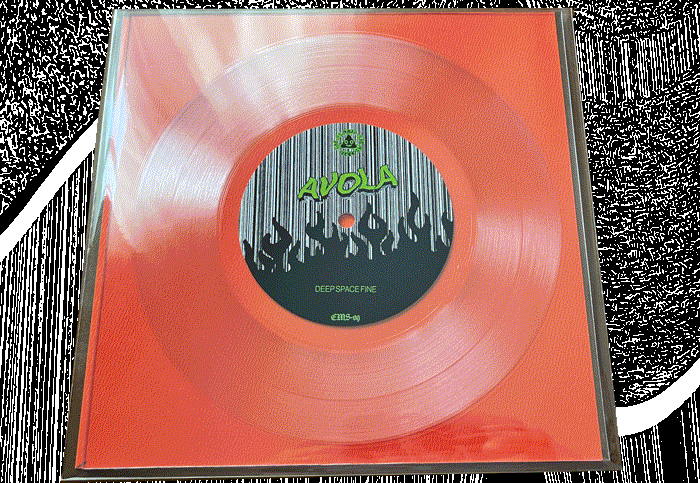 Avola - When It Reigns It Poors Vol XV: Futile Feudal Food Aisle
EMS-08
CD (edition of 50)/Digital
"As the music progresses, the ambiguity of the title's wordplay manifests in the sound; the opening track slurs electronic grumble into a broken galloping pummel, though by the time it nears the end with "New Whirled Odor Pt. 6" the industrial clangour has softened into a monstrous growl, adding a wretched but satisfying layer of gore."
Wire Magazine, November 2022, Issue 465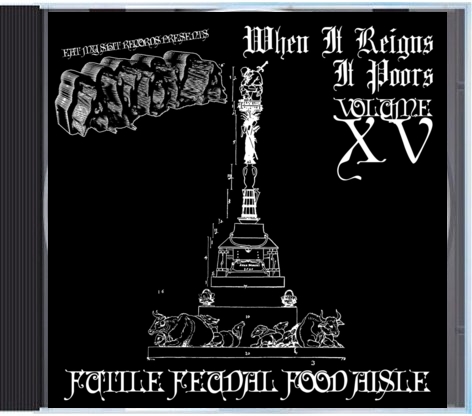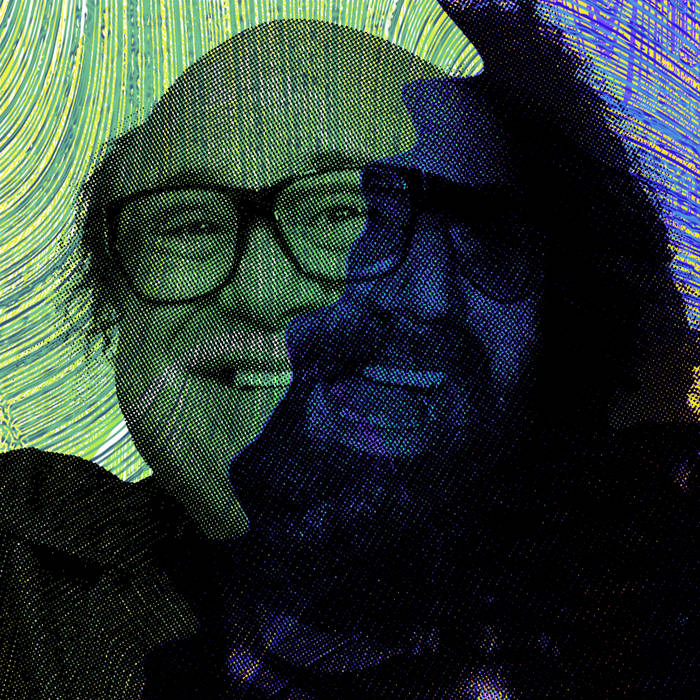 Walter Diego - Now That Fart I Call Midi|sic|
EMS-06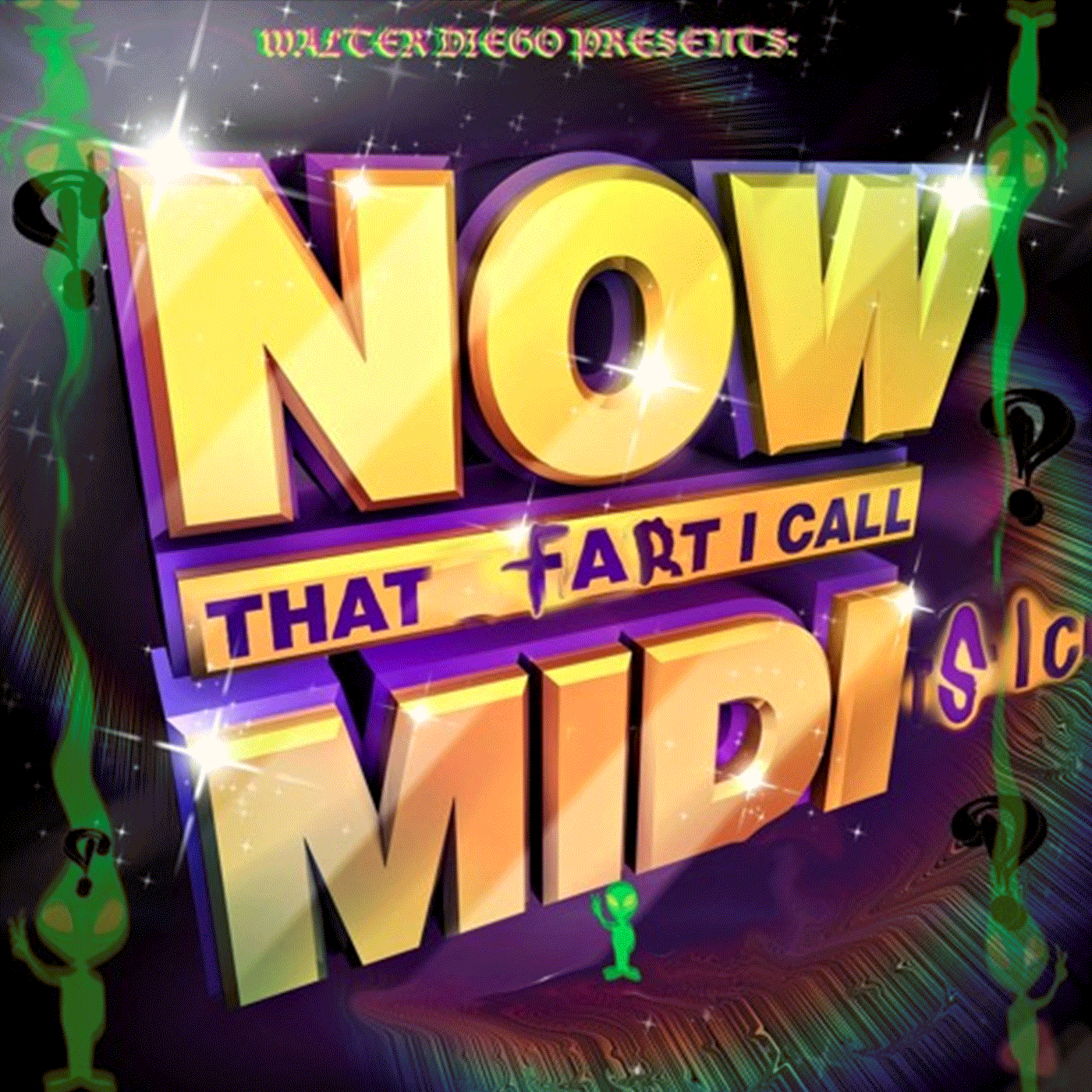 A special limited edition redux of Walter Diego's 2016 masterpiece, Now That Fart I Call Midi|sic|.

A selected transmission featuring the all time greatest of Now remizixed via midi for your glistening treasure. Produced by midivillin. ALL RIGHTS REVERSED
;)))))))))))))))))))

A sudden and whimsical moment of magic. Enjoy.
Elrond/Contact Cult - Split
EMS-04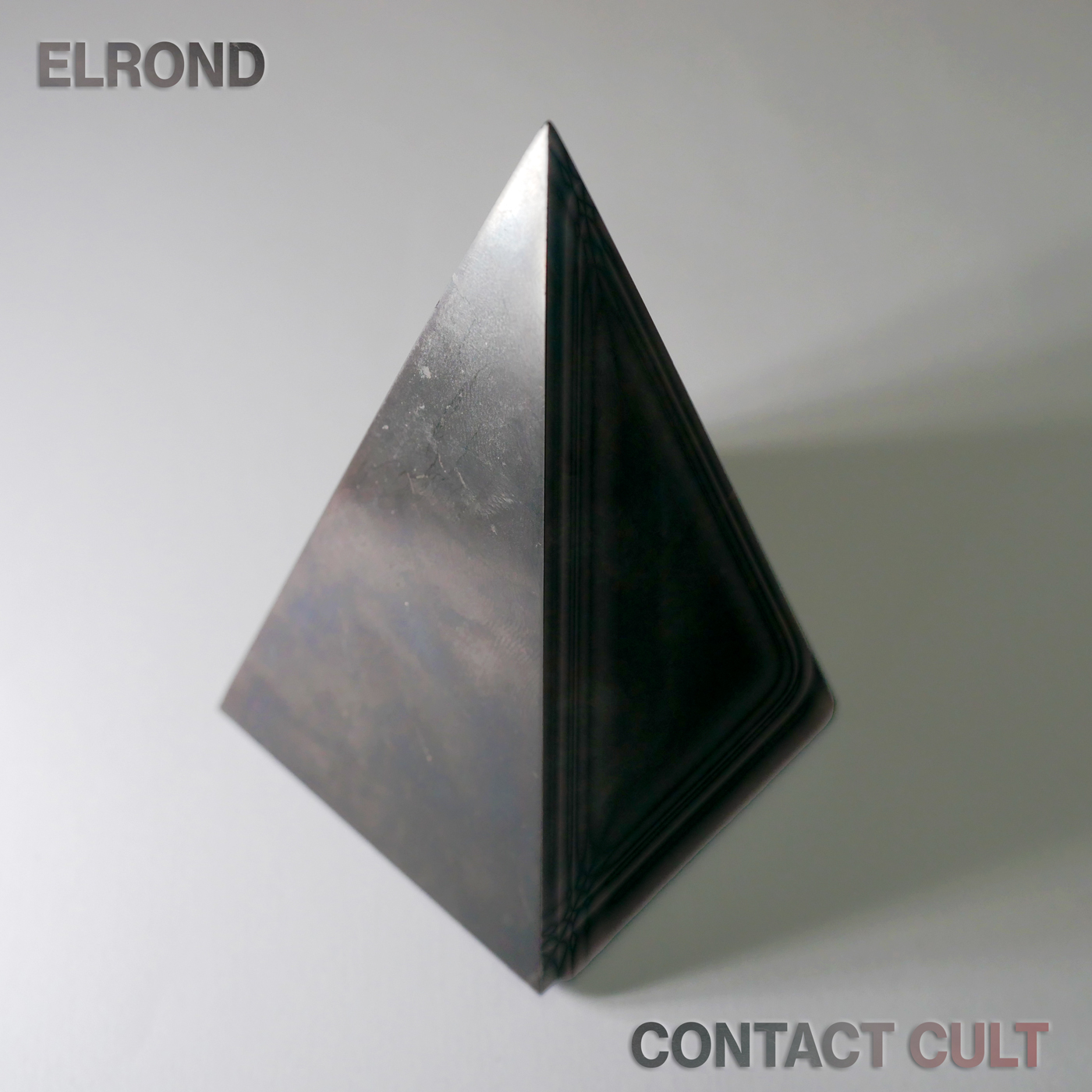 Nothing says friendship like a good old fashioned split release! Each artist provides 4 PSYCHO tracks for your enjoyment.
Elrond - Hogan's Slough
EMS-03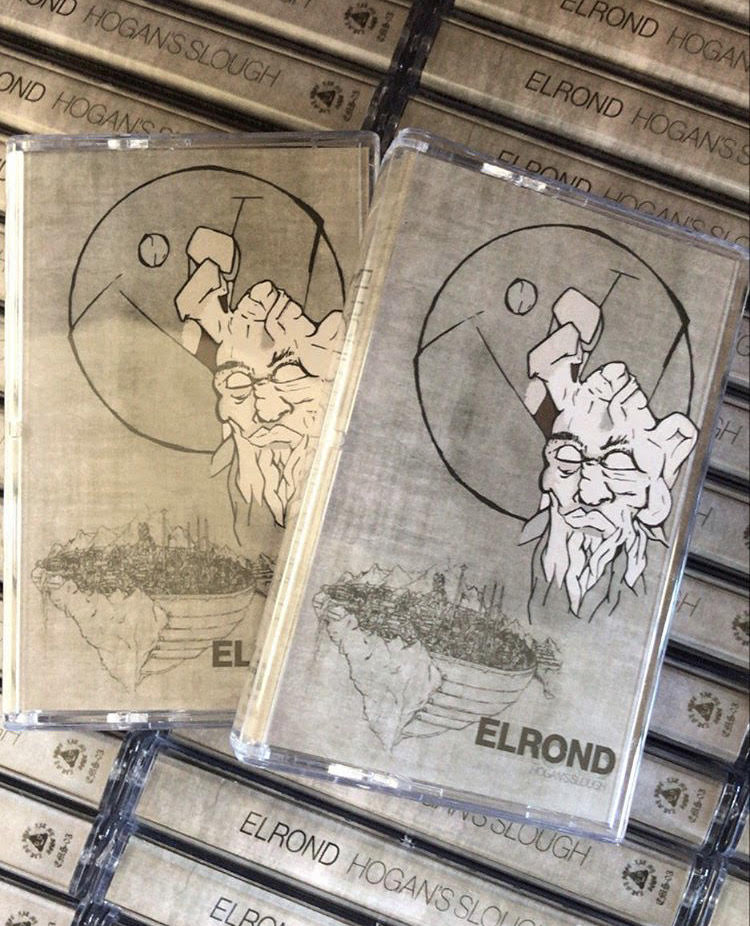 "Hogan's Slough delves briefly beyond the Enchanted Isles, beneath the shadows cast by Meridian, and into the deepest realm of the Northern Kingdom. Here a solemn court jester discovers not only their path through the many planes of the universe, but the endless passages into the further reaches of the mind. Whilst felling foes and plucking pensive notes upon their crimson lute, the swirling tales of Hogan the Fool can only be summed through the weaving of melodies brought on by the currents brought fourth from the boundless reaches of space and time. Be it clarity or madness only one thing is certain; through music and companionship all obstacles can be overcome."
Avola - Consensual Abduction
EMS-02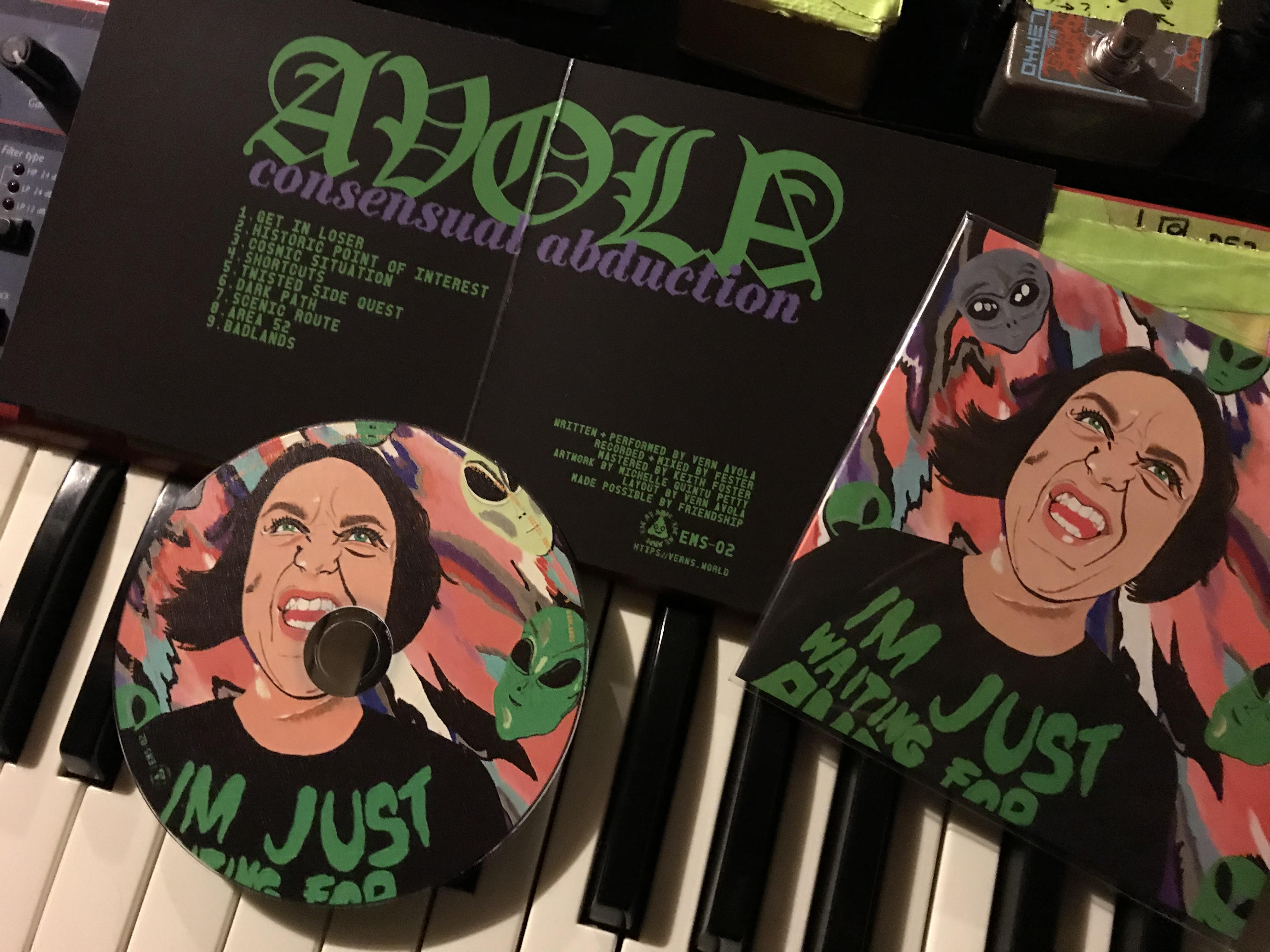 "In the midst of all the fuss directed at Area 51 - the top secret military installment a the heart of the US's foremost UFO conspiracy theory - its sister site Area 52 remains in relative obscurity. On her latest self-released digital album, West Coast weirdmaker Veronica Avola imagines the experimental weapons facility as an intergalactic soiree where wide-eyed aliens shake their little grey booties while the stars dance over the desert and nuclear rockets shoot rainbow goo. Several years ago, former CIA pilot and conspiracy theorist John Lear claimed that Area 52 was covered with secret runways hidden in the desert floor that could only be accessed through portals that open and close like giant zippers. It would come as no shock to learn that these portals were somehow triggered by Avola's synths." - Emily Pothast, Wire Magazine, November 2019
When It Reigns It Poors Series
EMS 01 Cassette
Cassette Limited Edition of 30, SOLD OUT (thanks)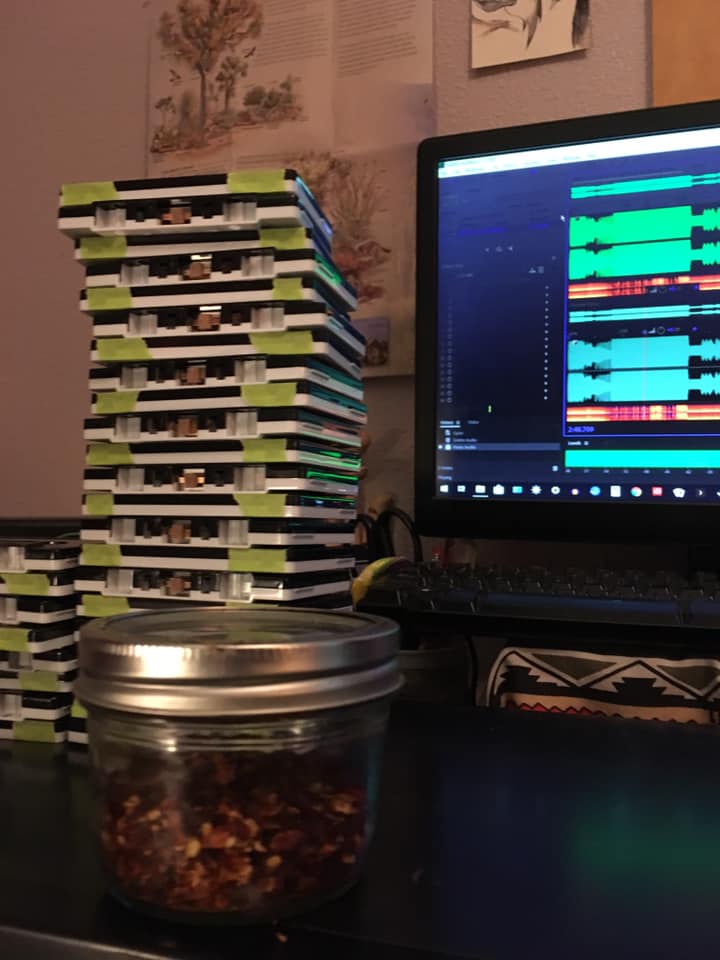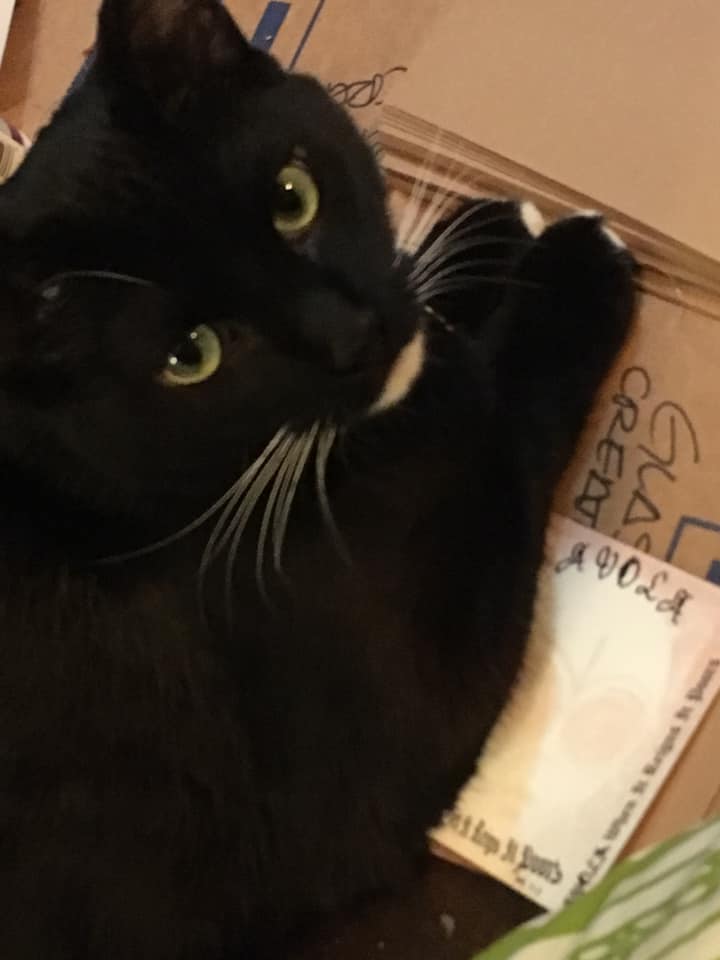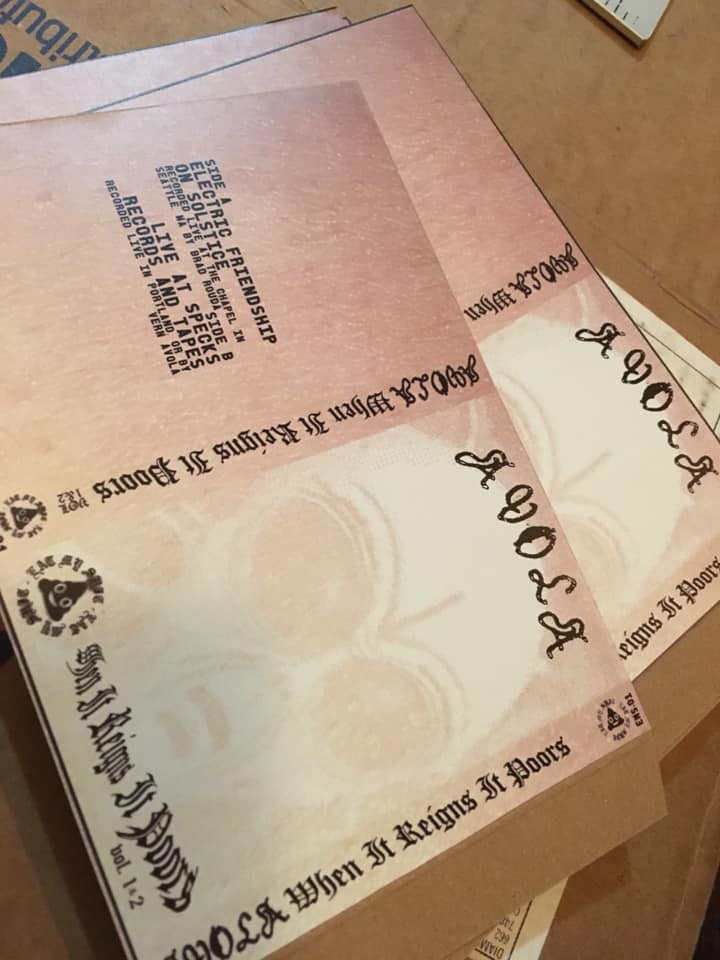 "Avola is the surname and solo project of Vern Avola, a Portland, Oregon based sonic adventurer who is also half of the synth duo Elrond. In early 2019, Avola began releasing unedited recordings of her electronic live sets, mostly performed in DIY spaces, ranging in length between 16 - 23 minutes. The latest installment in this series, When It Reigns It Poors Vol 6, is an exercise in enthusiastic improvisation. oddball beats and psychedelic static. While most of Avola's live sets eventually find their way into wiggly, danceable grooves, they are also filled with expansive, introspective passages where nothing stays put or feels settled for too long. The only constant running through these six live performances is the energetic sense of playfulness and genuine unpredictability." Emily Pothast, Wire Magazine, Issue 427 September 2019